PRO17 (ST: Kovalchuk Pro, Thrashers) - Third Line (425 G) - Pro Stock Hockey Stick - Left
Regular price
$199.00 USD
Regular price
$199.00 USD
Unit price
per
CURVE DESCRIPTION

Similar to Ilya Kovalchuk Pro Curve, Thrashers Era: Like a P28 that is flatter through the first 75% of the blade and has a nice toe hook. Similar blade shape to P28 with a lower lie. Lie 4.5.
STICK SPECS:
KEVLAR TEXTURE + GRIP

SANDPAPER BLADE FINISH

CHOOSE YOUR FLEX / SHAFT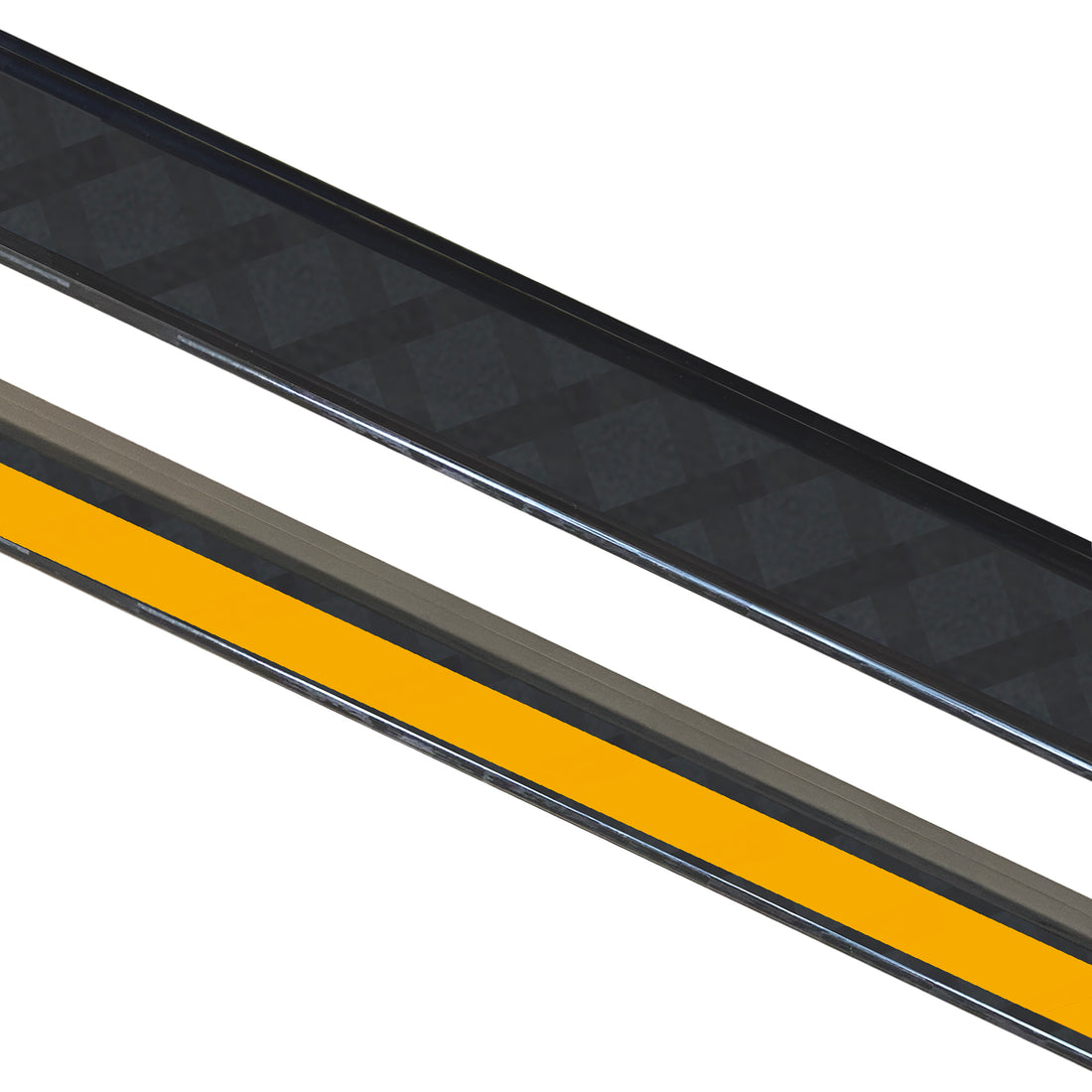 THE THIRD LINE (425 G)

"how is this only $109?"

The third line is made to feel similar to top of the line pro stock CCM sticks from around 2016 such as the ribcore reckoner and supertacks. Many star players continue to use this build style which is why we wanted to make it available to everybody. The Third line will not have a first line performance like the Red Line, but it will continue to do it's job night after night and for $109 USD how could you go wrong?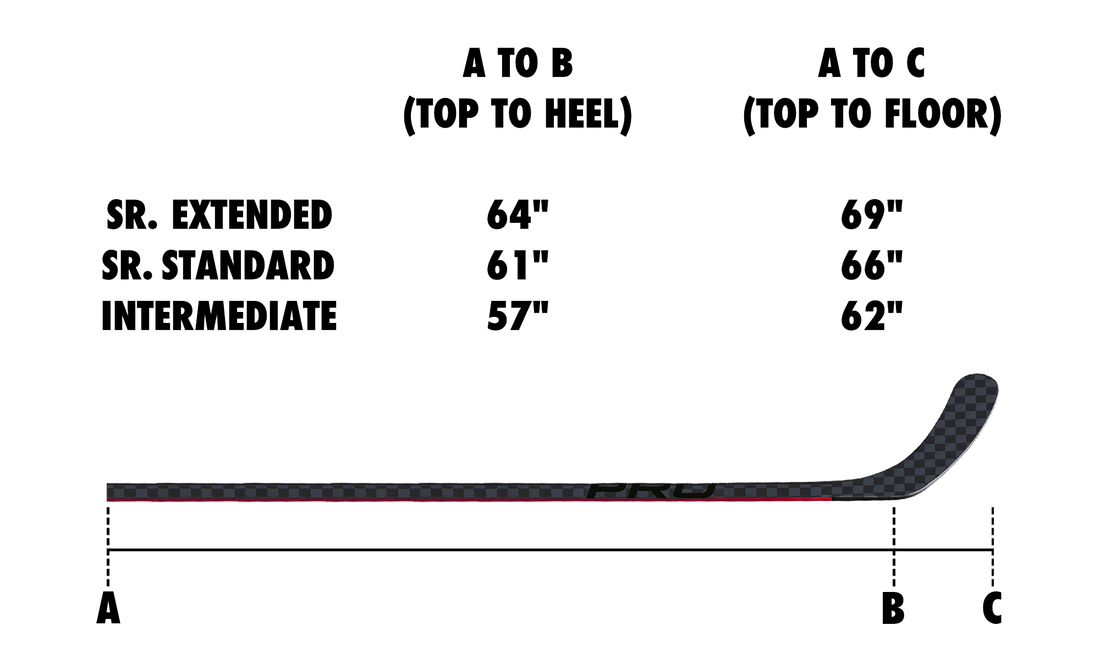 STICK HEIGHT

The most accurate way to measure height is with the stick standing straight up against a wall, and then measuring from the top of the stick straight down to the floor (A to C). Using this measurement, standard Bauer senior retail sticks from the store are 65" while CCM sticks are 66" - Our standard height measurement is 66" and our extended height measurement adds 3 extra inches for a total of 69" - NOTE: Flex for extended sticks is still measured at standard height.
SHIPPING & DELIVERY
---
WARRANTY & RETURNS
---
DO WE NOT HAVE THE MODEL / FLEX YOU WANT IN STOCK?
---