PRO68 (ST: Jagr Pro) - Red Line (375 G) - Pro Stock Hockey Stick - Left
Regular price
$299.00 USD
Regular price
$299.00 USD
Unit price
per
CURVE DESCRIPTION

Similar to Jaromir Jagr Pro Curve: A big open toe curve (bigger than P28), with a square toe. Lie 6.
STICK SPECS:
SMOOTH TEXTURE + GRIP

SANDPAPER BLADE FINISH

CHOOSE YOUR FLEX / SHAFT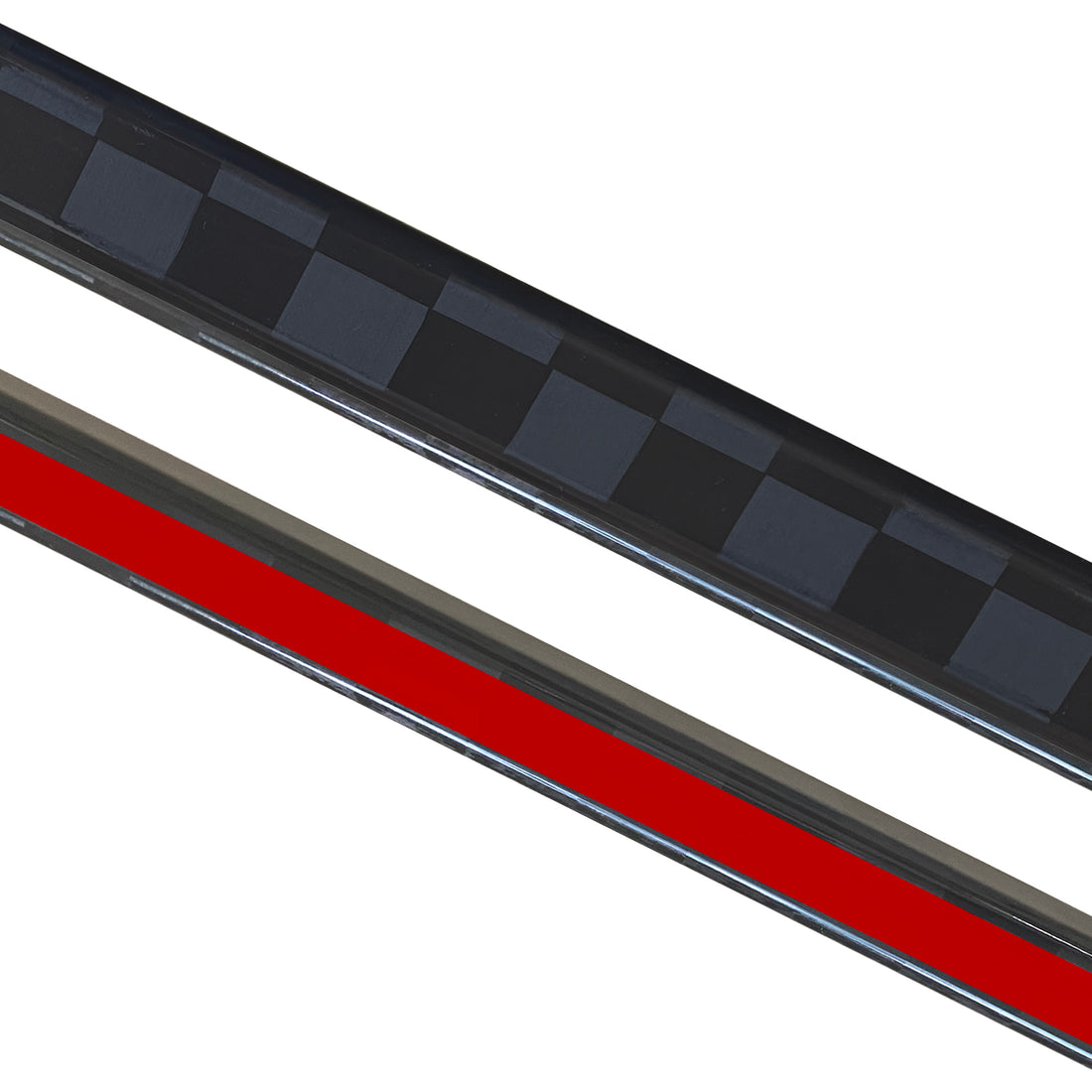 THE RED LINE (375 G)

OUR TOP OF THE LINE STICK

The Red Line is our high performance top of the line stick. Designed to create the most "pop" and an easy, quick release. The Red Line uses 18K carbon which is comparable to the materials used on other current top of the line sticks. The low kick Red Line feels comparable to Bauer's Vapor line (Hyperlite 2, Hyperlite, Flylite), CCM Ribcore line (Trigger 7, Trigger 6 etc.). The mid kick Red Line feels comparable to Bauer's Nexus line (Sync, Geo, 2NPROXL), CCM Jetspeed line (FT6, FT5 etc.) or CCM Tacks line (AS6, AS5 etc.).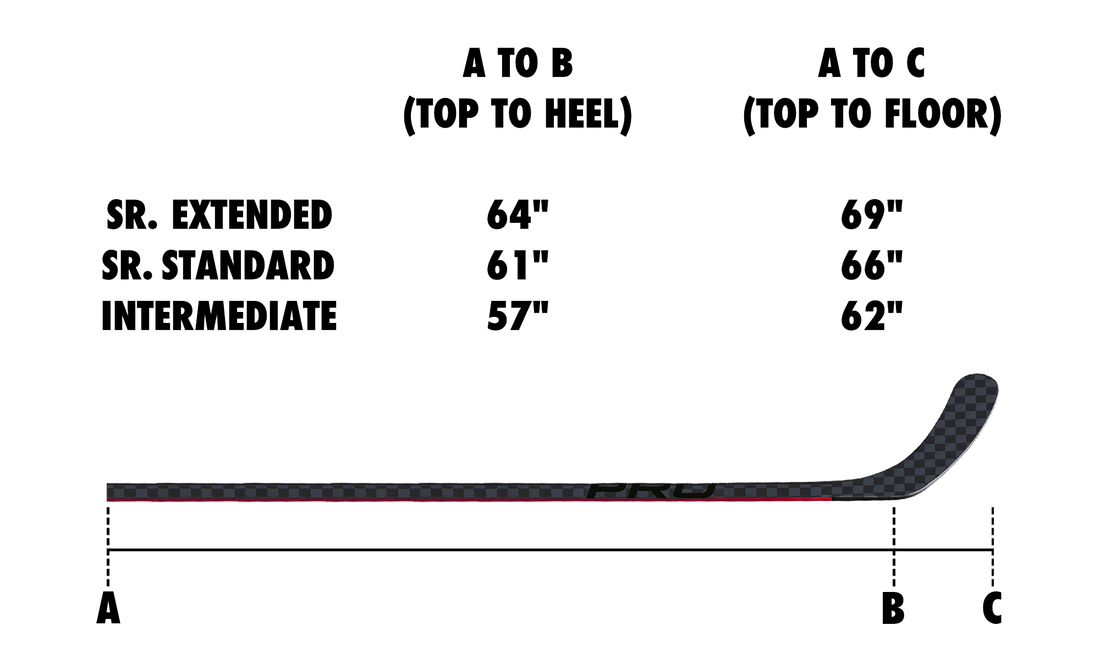 STICK HEIGHT

The most accurate way to measure height is with the stick standing straight up against a wall, and then measuring from the top of the stick straight down to the floor (A to C). Using this measurement, standard Bauer senior retail sticks from the store are 65" while CCM sticks are 66" - Our standard height measurement is 66" and our extended height measurement adds 3 extra inches for a total of 69" - NOTE: Flex for extended sticks is still measured at standard height.
SHIPPING & DELIVERY
---
WARRANTY & RETURNS
---
DO WE NOT HAVE THE MODEL / FLEX YOU WANT IN STOCK?
---