PRO8 (ST: Ovechkin Pro) - G63 (405 G) - Pro Stock Hockey Stick - Right
Regular price
$249.00 USD
Regular price
$249.00 USD
Unit price
per
CURVE DESCRIPTION

Similar to Alex Ovechkin Pro Curve: Like the retail P08 but more curved and features the signature paper thin blade. Lie 5.
STICK SPECS:
SMOOTH TEXTURE + GRIP

MATTE BLADE FINISH

SQUARE - MID KICK SHAFT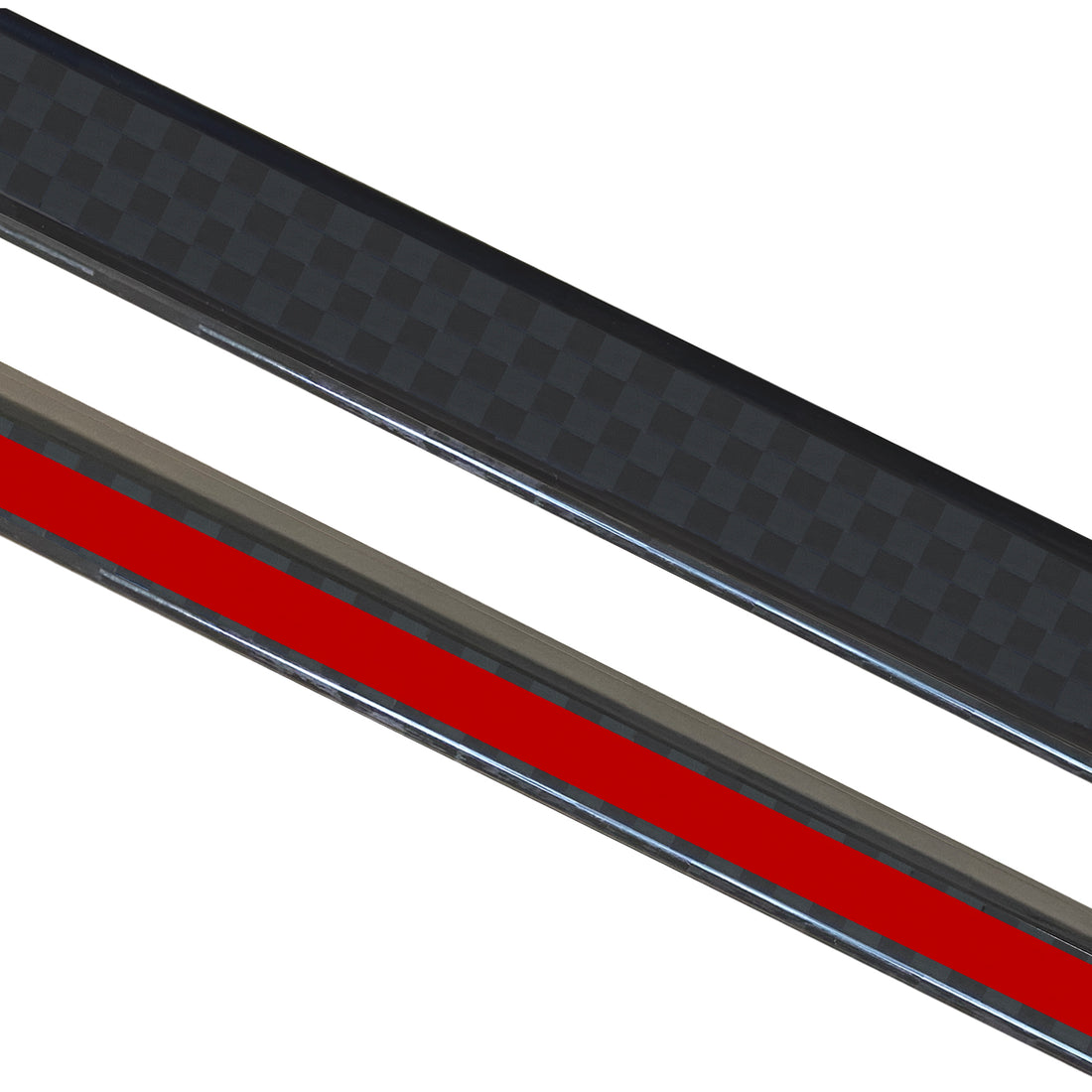 THE G63 (405 G)

"The shooter's stick"

The G63 is a tank, and is still a popular build amongst pro players that we wanted to bring to every level of player. The G63 is made for heavy shooters with a focus on one timers, slap shots, or old school wristers and the carbon weave is designed to hold the flex better after repeated use and abuse.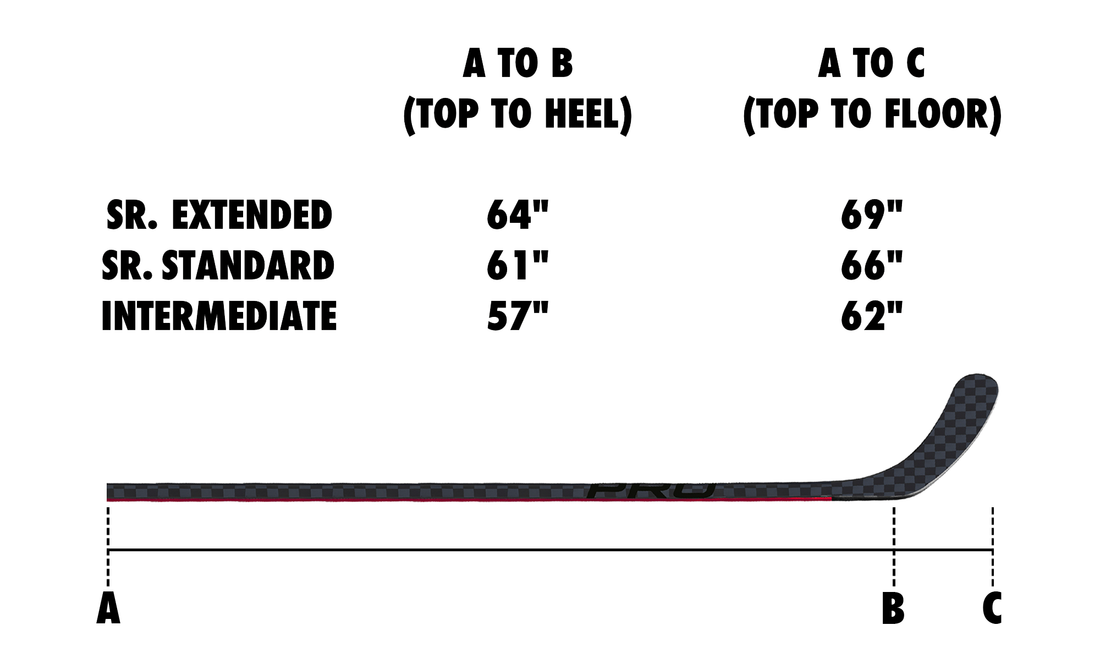 STICK HEIGHT

The most accurate way to measure height is with the stick standing straight up against a wall, and then measuring from the top of the stick straight down to the floor (A to C). Using this measurement, standard Bauer senior retail sticks from the store are 65" while CCM sticks are 66" - Our standard height measurement is 66" and our extended height measurement adds 3 extra inches for a total of 69" - NOTE: Flex for extended sticks is still measured at standard height.
SHIPPING & DELIVERY
---
WARRANTY & RETURNS
---
DO WE NOT HAVE THE MODEL / FLEX YOU WANT IN STOCK?
---